New First President of the Supreme Court of Cassation of Cyprus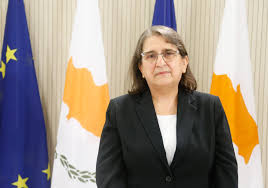 President Nicos Anastasiades has appointed Persefoni Panayi Cleanthous as the new supreme court president.
Cleanthous was born in England where she also went to school. She studied law at the London School of Economics and then relocated to Cyprus where she worked as a lawyer for 10 years.
In September 1988, she was appointed temporary district judge, a position that became permanent a year later.
She was promoted senior district judge in 1996 and four years later district court president.
Cleanthous served in Larnaca, Nicosia, and Limassol, from that position. She also presided over the criminal court between 2003 and 2005, and 2007 and 2009.
She was appointed to the supreme court on August 29, 2012.
Giftofvision - Sneakers search engine | Air Jordan Release Dates 2020